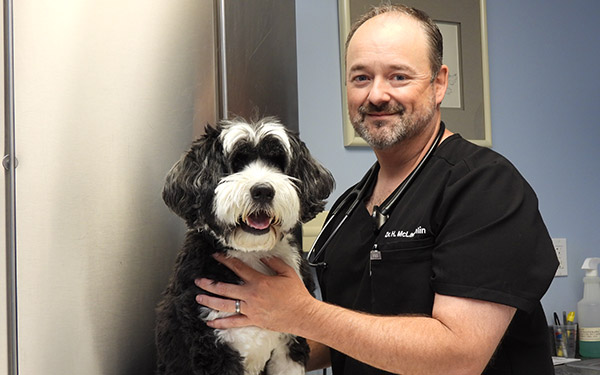 We understand hospitalization can be a stressful time for you as well as your pet. We believe that excellent medical attention combined with a sensitive caring touch will ensure your pet the quickest and most successful recovery possible.  While in the hospital, your pet's comfort is a priority to us.  We utilize multiple pain management therapies to control pain so your pet is as comfortable as possible until they are stabilized or recovered sufficiently to go home.
At Norwalk Animal Hospital we strive to keep our patients happy and healthy well into their senior years. When a patient does develop an illness our staff will work closely with you to diagnose your pets medical condition and establish a specific treatment and management plan. Animals can develop a variety of illnesses that require specialized veterinary care, such as:
Gastrointestinal disease
Endocrine diseases such as, Diabetes mellitus, Hyperthyroidism, Cushing's disease
Infectious diseases
Liver disease
Chronic conditions such as, Pancreatitis, vomiting and/or diarrhea
Kidney and/or bladder diseases
Cardiac diseases 
If your pet needs hospitalization, our trained technicians provide skilled nursing care for all hospitalized patients. Critical care patients and those recovering from anesthesia are closely monitored at all times in our well-equipped treatment area.