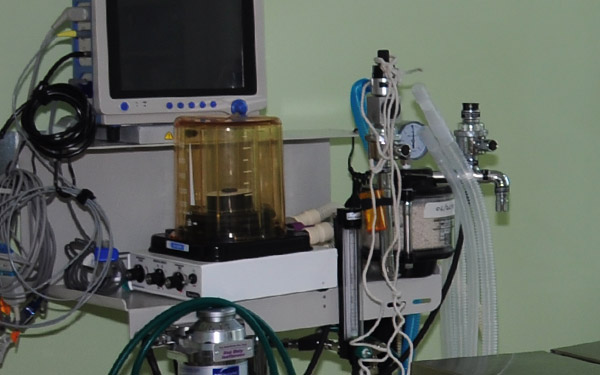 The safety of your pet always comes first.  At Norwalk Animal Hospital, we treat your pet as if it were our own.
When general anesthesia is required for a procedure to be performed on your pet, we use a safe,  multi-modal approach that is individually created for each dog or cat and includes injectables for sedation and pain management, as well as gas anesthetic agents.  The combination of pre-anesthetic assessment of your pet (including blood work), use of modern anesthetic agents plus the latest anesthetic monitoring equipment means that anesthesia is to be a very low risk for your pet.  Our veterinarians are professionally trained, along with my staff, to provide safe anesthesia and to minimize pain for your pet.
When we put your pet safely under general anesthesia, we place a tube down your pet's trachea (windpipe) to administer oxygen mixed with the anesthetic gas that is used to keep your pet asleep. We place an intravenous catheter into your pet's arm or leg so that we have instant access to your pet's cardiovascular system. Once the procedure is completed and the anesthetic is turned off, oxygen is continued to be delivered to your pet until your pet wakes up and the tube is removed. The anesthetic gas is exhaled and thus your pet wakes up quickly.  This means your pet will be under anesthesia only as long as he or she needs it.
Our veterinarians and our professionally trained staff closely monitor your pet during the procedure and the recovery process using advanced monitoring equipment.  We monitor your pet's oxygen concentration in their blood stream (pulse oximetry), electrocardiogram (EKG), core body temperature, respiratory rate, blood pressure and carbon dioxide level. 
We perform treatments utilizing advanced pain management techniques to maximize the comfort of your pet before, during and after his/her procedure.  Proper pain management also improves your pet's recovery and speeds the healing process.  We administer pain medication before beginning the procedure, during the procedure and post-operatively as needed by your pet.  Our pain prevention approach greatly limits the discomfort your pet may experience from almost any type of procedure.