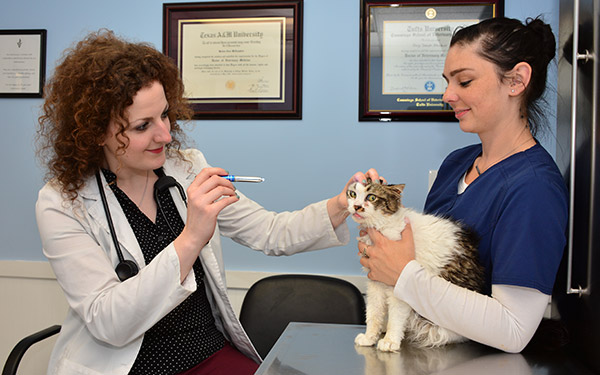 Veterinary care is very important throughout the life of your pet.  The professional and compassionate staff at Norwalk Animal Hospital seeks to provide superior medical and surgical veterinary care to your special four footed companions.
Our team of highly trained staff members is ready to help you and answer any questions you may have. We pride ourselves on education, competence and efficiency in the field of animal care and want to share our knowledge with you. All the doctors and staff attend educational seminars throughout the year in order to serve clients with the latest in quality care.
Please take a moment to look through our website or contact us today to learn more about our veterinary practice, take a tour of our facility and to obtain more information about how Norwalk Animal Hospital can serve the needs of you and your cherished pet.