Call Us 203-847-7757
330 Main Ave., Norwalk, CT 06851
Mon-Fri: 8am-6pm, Sat: 9am-5pm, Sun: Boarding Pickup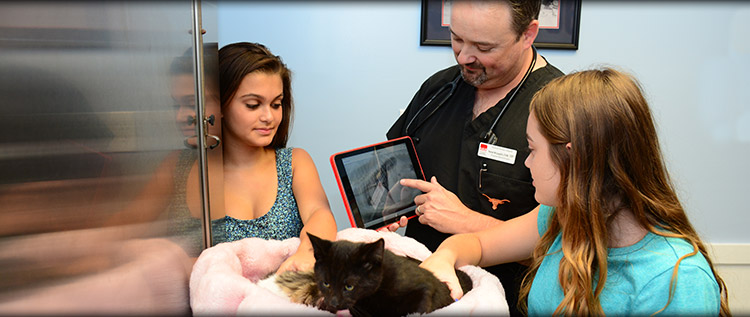 Home • Veterinary Services • Preventative Medicine And Wellness Care
PREVENTATIVE MEDICINE AND WELLNESS CARE
Regular Health Exams for Dogs and Cats are Necessary
A complete physical examination of your dog or cat, performed once or twice yearly, depending on the age and health of your pet is the first and most important step towards a healthy pet. Early detection of disease ensures prompt action that will reduce the problem before serious consequences occur and will prevent suffering. Our Canine Care Plans and Feline Care Plans will help us prevent serious conditions and illness, ensuring that your pet leads a happy and healthy life.
The doctors at Norwalk Animal Hospital will examine your pet from nose to toes. Physical as well as behavioral issues will be addressed during your pet's exam. Our exam rooms are clean and comfortable and allow plenty of space for multiple family members to attend. We make every effort to answer all questions you may have and value the time you spend with us.
Our annual exam also includes a dental evaluation. Dental care is very important, especially to our older animals.
Our wellness exams include:
Routine Heart and Lung Evaluation
Ear Examination
Eye Examination
Dental Evaluation
Neurologic Evaluation
Abdominal Organ Evaluation
Musculoskeletal Evaluation

Coat and Skin Analysis
Weight Assessment and Nutritional Counseling
Fecal Analysis/Internal Parasite Test
Deworming as needed
Vaccinations as appropriate
Heartworm, Tick Bourne Disease/Lyme Combination Blood Test for Dogs
Additional Services for cats:
Feline Leukemia and Feline Immunodeficiency Virus Blood Test
Infectious Disease Risk and Prevention Methods (Including FVRCP, FELV, Rabies Vaccines)
Stool Analysis/Internal Parasite Test
Vaccination Evaluation Including FVRCP, FELV, Rabies
Veterinarian Norwalk | Quick Links